'Why aren't you on Tinder?'
One evening I was out for pizza and pints with two of my male friends and the topic of dating came up – they asked if I was seeing anyone, and I said no.
"Aren't you on Tinder?" they asked.
"NOOOO – I'm not getting on Tinder – that's not my idea of dating!"
Well, no need to bore you with the crazy details, but approximately 15 minutes later I had a Tinder profile, and a bunch of men "swiping right", and even a few "super-likes"! Oh my – what was happening?!?!?
My Twin had not spoken to me in a month – nothing, nada, zilch – and we weren't even on an 'official' break. And although I knew without a doubt that I loved him, I was also tired. Tired of crying, tired of silence, tired of waiting for him to contact me, tired of sitting home alone, tired of being sad, tired of trying to figure out what I needed to heal, tired of second-guessing myself and trying to know what to do – have you been there? I suspect that you have. And, if you are currently in that situation, then consider yourself being given a virtual hug right now!
So I decided to talk to the men that were messaging me. I am an intelligent, vibrant, attractive women with so much to offer, and I saw no reason to sit home pining away after a man who apparently didn't value me enough to not email me for weeks at a time. I decided to get out there and see what the universe would bring to me.
I went on dates. I went on 6 dates in 10 days. And then a few more in the weeks that followed. I learned a lot – about myself. I learned that I was finally valuing myself. I learned I was able to trust my intuition. I learned that I could kiss someone, and walk away. I learned that I am NOT willing to settle for anything less that what is mine by divine plan.
So, if you are in the running/chasing phase and unsure if this person is your twin, then I say, get out there and date. And not because you are out for revenge, or because you are despairing – although I had a couple of moments like that as well, and I certainly won't judge you. But if you are still wondering about the connection, about whether or not they are your twin, and you are tired, then try it (I would suggest not having sex with anyone straight away, but you are a grown up and capable of making your own choices). Go and date – be the sparkly, beautiful, vibrant version of yourself – find that person again. Flirt, laugh, have fun! Ask the universe to bring you what is meant for you. You many be surprised at what comes. And if you find love and connection, joy and happiness, then embrace it fully. You may need the lessons that come with that relationship. And you may find that the person you thought was your twin actually wasn't, and realize that they were a part of your soul journey to grow and develop – to help bring you to where you are truly meant to be.
But, you may also get confirmation. Each time I tried dating the universe stepped in and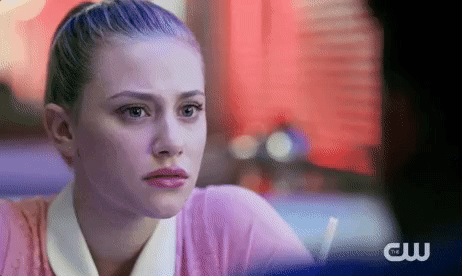 protected me from what was not meant for me. The few – very few – men that I found attractive enough intellectually, physically, and emotionally to see for a second or third date just fell away – although I did have to send a couple back, lol… they were a bit more persistent, but my gut, my intuition, told me NO, very clearly. Now initially, the lack of second and third dates and being 'ghosted' was a pretty tough blow to my ego. I had a hard time understanding why they didn't call again. But inevitably, the universe would clear out all connections to other men just before my twin would return and we would reconnect.
During my "Tinder Period" – if Picasso can have a "Blue Period" then I can have a Tinder Period (I also had a Soulmates Period and a Zoosk Period!). Anyway, as I was saying, during my Tinder Period, I was able to step more fully into my Feminine Power, and do some serious growth and healing. I was able to recommit myself to this journey and what it will bring, no matter what the outcome. And that, my darling friends, is the best confirmation of all - the deep inner knowledge that I am on the right path for my soul's journey – and that is what I wish for you as well. 
Please reload